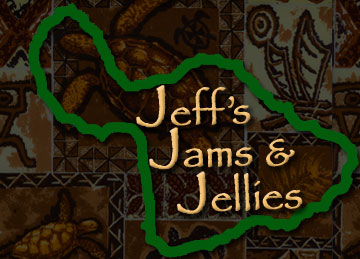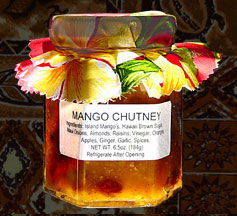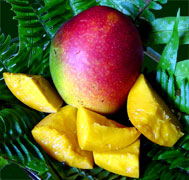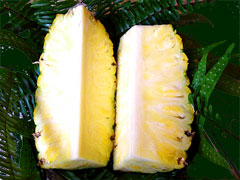 Maui pineapples simmered with raw Hawaiian sugar, Maui onions,
ginger and exotic spices. Great with roasted meats or your favorite vegetarian dish.
Fresh Mangos with natural raw Hawaiian cane sugar cooked together with Maui onions, Hawaiian ginger and spices. Makes a savory and delicious chutney. My Grandmother's recipe. Use it as a compliment with meats, chicken, fish or your favorite curry dish.