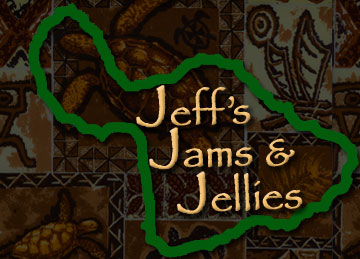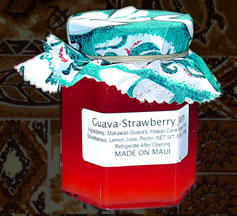 Available in the following flavors:
(Move your cursor over the flavors to learn more)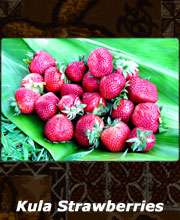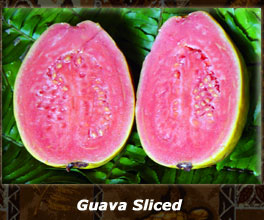 Kula strawberries, natural cane sugar and lemon juice. A child favorite goes perfectly with peanut butter sandwiches.
Tree ripened Makawao guava cooked together with natural Hawaiian cane sugar. A traditional local jam.
Maui pineapples and local papayas simmered together with natural cane sugar. Grandmas own recipe. A favorite of many.
Maui pineapple and strawberries blended together with Hawaiian sugar. Excellent with toast or over ice cream.
Kula strawberries, raspberries and blueberries make a tart and sweet jam.
Local papayas and mangos slowly cooked together for a smooth and tart jam.
Fresh Maui pineapples and coconut. Blended and slowly cooked together to make a thick and flavorful jam. Try it on toast or my favorite as a topping over ice cream.
A perfect blend of Makawao guavas and Kula strawberries. A local favorite.
Fresh mangos, with a hint of lemon and lime. A great jam for peanut butter and jelly sandwiches.